I ALSO OFFER...
Broad life experience which helps me to empathise and grounds me with a modicum of common sense.
Analytical experience with people from Europe, Asia, Africa and the Americas, often helped by familiarity through travel with their cultures.
A better sense of humour than the photo suggests!
MY APPROACH
I have consistently found dream interpretation to be of great therapeutic value. Likewise the I Ching, which I continue to study and use, offers another way to see the underlying forces at work in your situation, and formulating the question carefully is in itself helpful.
I am particularly concerned with the mid-life transition, which can be a period of painful upheaval and uncertainty, but also a great opportunity given the right attitude.
I am also interested in Jung's typology, which has helped me to understand myself, and am a certified Gifts Compass advisor (I also edited the accompanying book).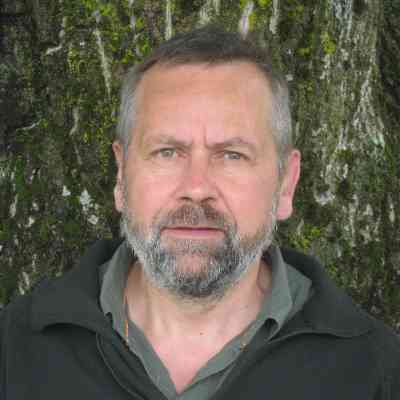 MY BACKGROUND
I am British, was born in 1955 and grew up in London, and am married to a Japanese Jungian Analyst with whom I share my practices. I have one daughter, born in 1989, from my previous marriage in Scotland.
My eight years of full-time Jungian training included hundreds of hours of personal analysis to cultivate a healthy and active relationship with my own unconscious. It also included three months of clinical internship in England where I helped both in- and out-patients with diverse psychological disorders under the supervision of two consultant psychiatrists. This experience has familiarised me with diagnostic principles and equipped me to work alongside psychotherapists or psychiatrists if necessary.
I teach at ISAPZURICH, where I am a Training Analyst and Director of Program, and have also lectured in Europe, Japan and America. Like most Zürich-trained Jungian Analysts, my academic background is outside medicine or psychology. I hold a Doctorate in Applied Physics from Durham University, and previously enjoyed two decades of international professional engagement with renewable energy, sustainable development and environmental policy. My book Gaia, Psyche and Deep Ecology: Navigating Climate Change in the Anthropocene, for which I have created a companion website, was published by Routledge in March 2019, and was a joint winner of the Scientific and Medical Network 2019 Book Prize.